Legal OS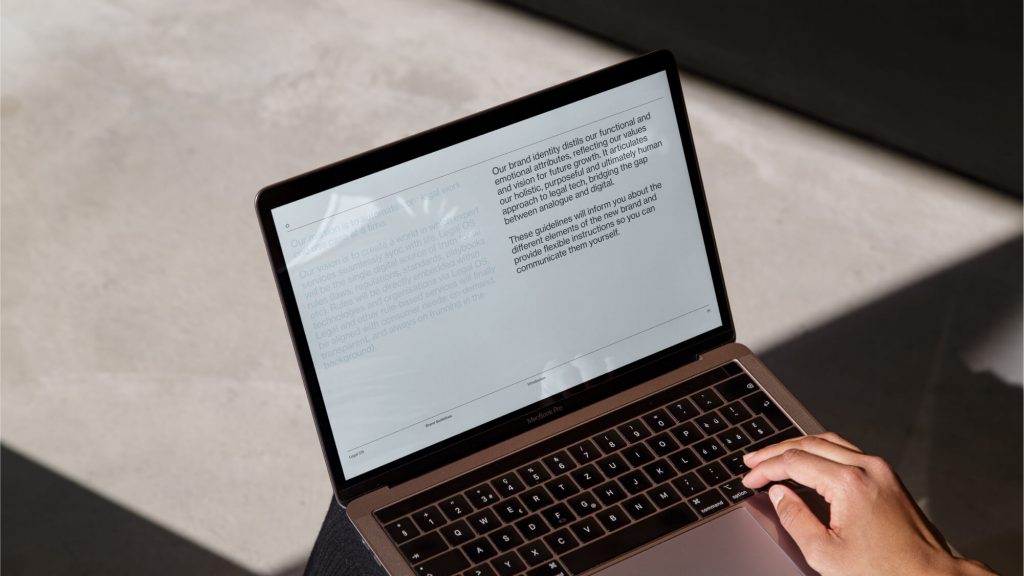 Scale your legal expertise
Legal OS empowers lawyers, legal teams, and law firms to build and release legal services as software products in hours. Our task was to create a new brand identity that distilled their functional and emotional attributes and reflected their values and vision for future growth.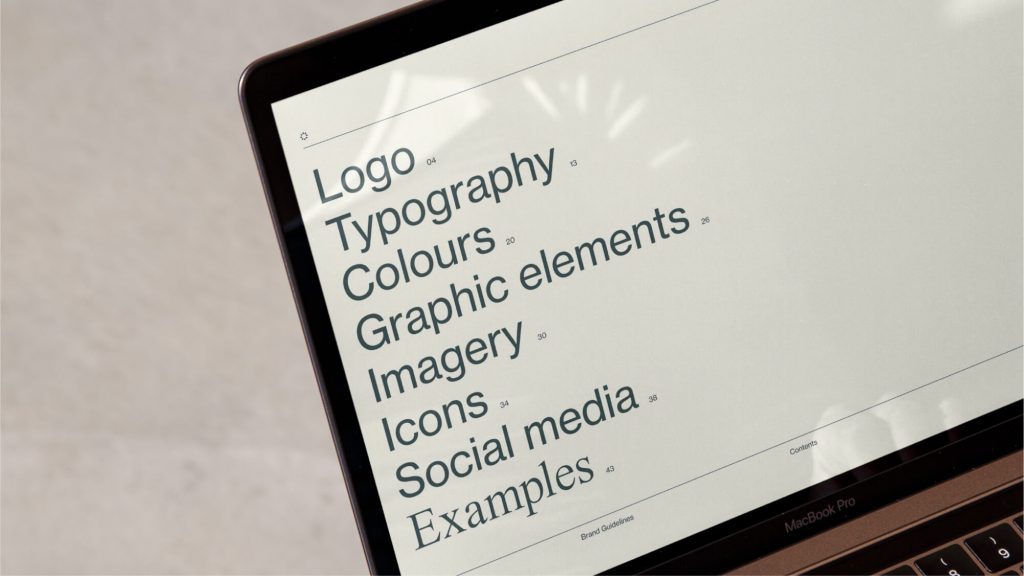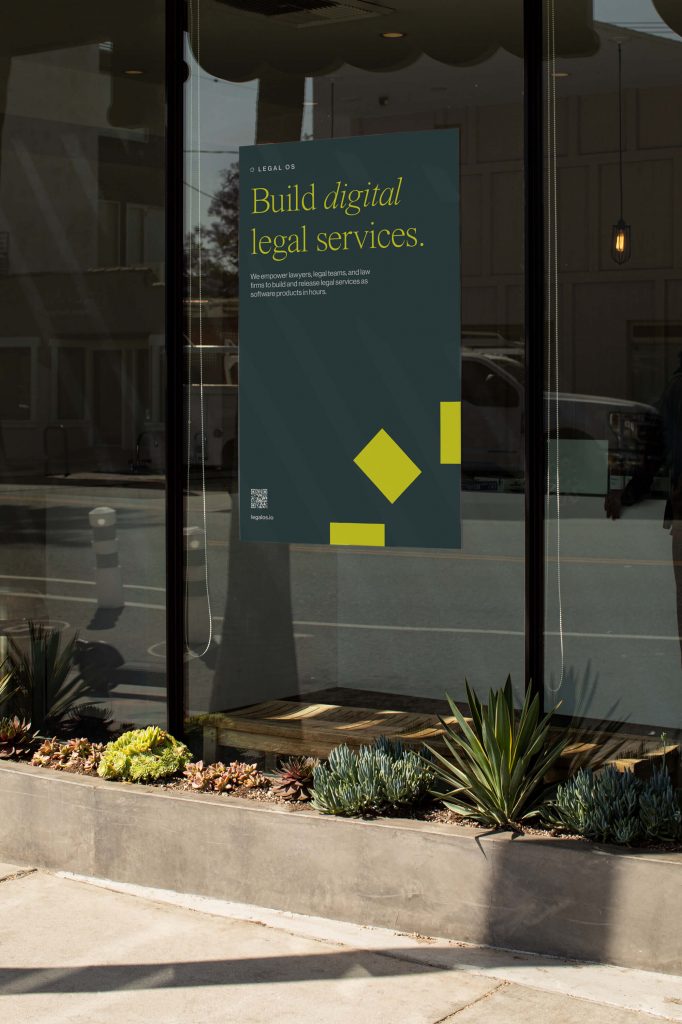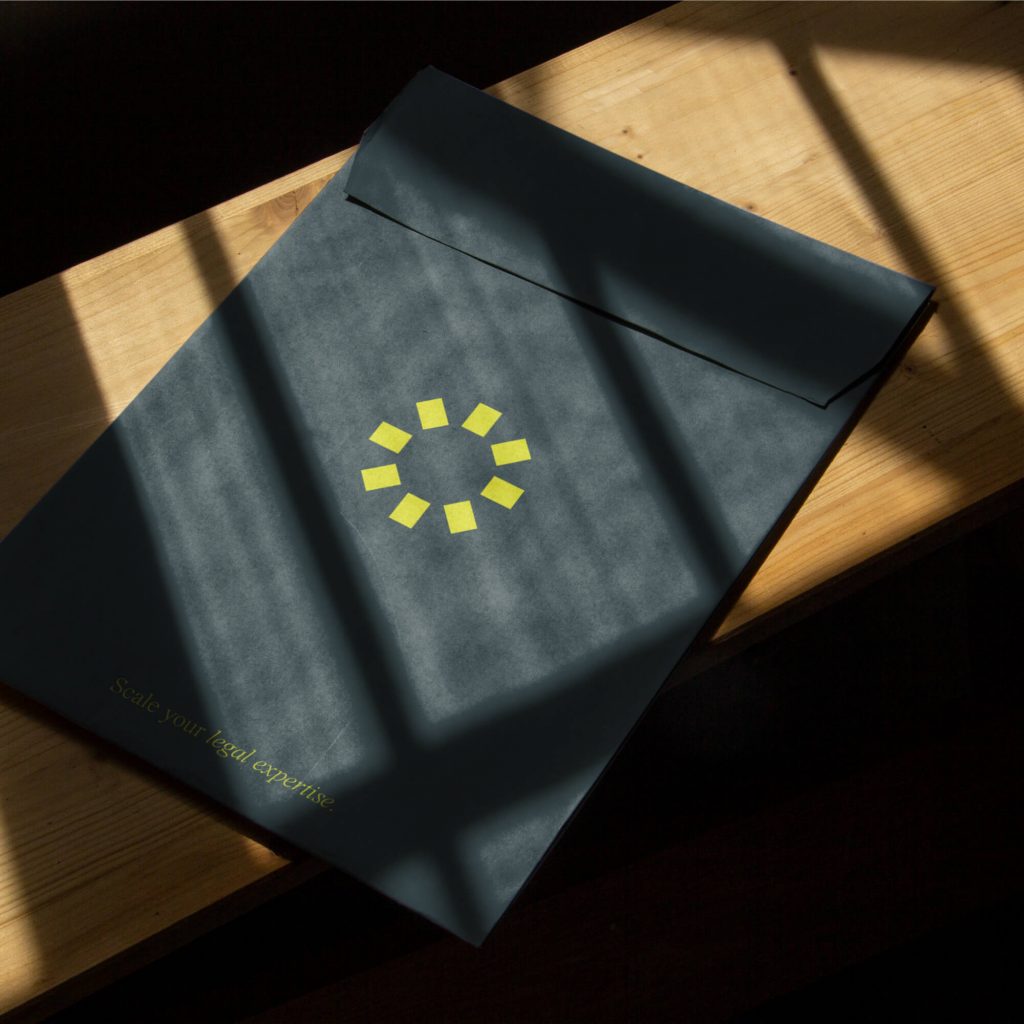 World-class
no-code
Founded in 2018 by a female-led leadership team, Legal OS reached great heights in a short period with world-class, no-code automation tools. With a view to provide holistic and thorough brand guidelines for them to utilise in the years to come, we underwent an extensive discovery process – in close collaboration with their team – and an iterative design phase to elevate the brand to a place that felt fresh and modern, trustworthy and professional, yet ultimately human.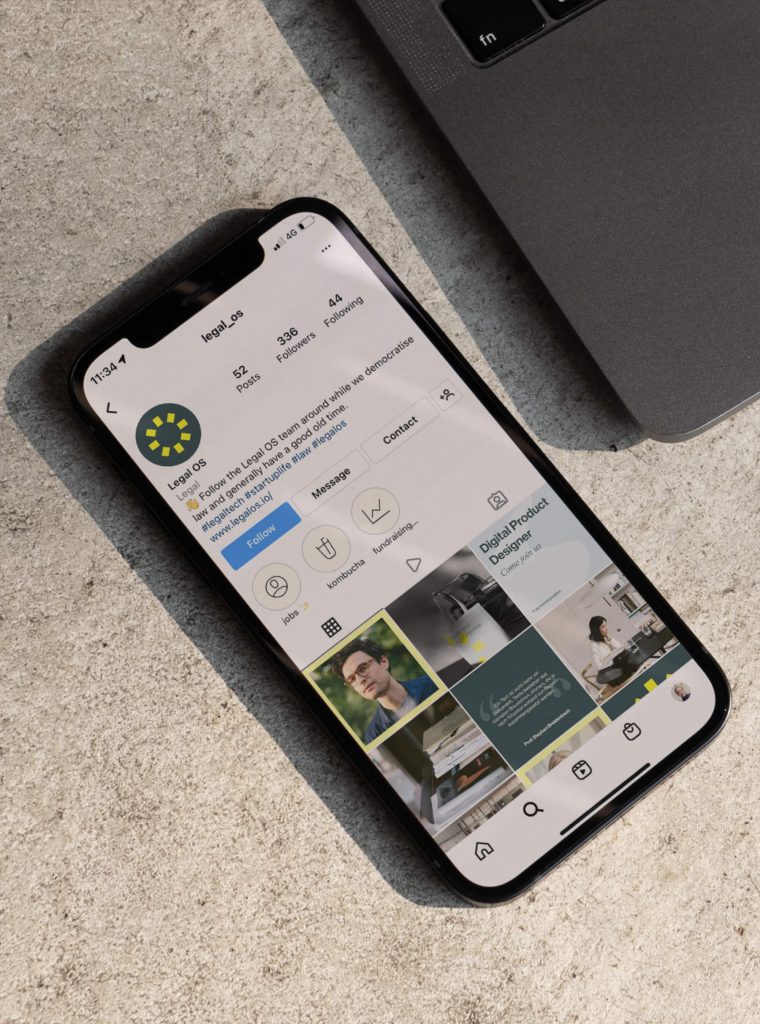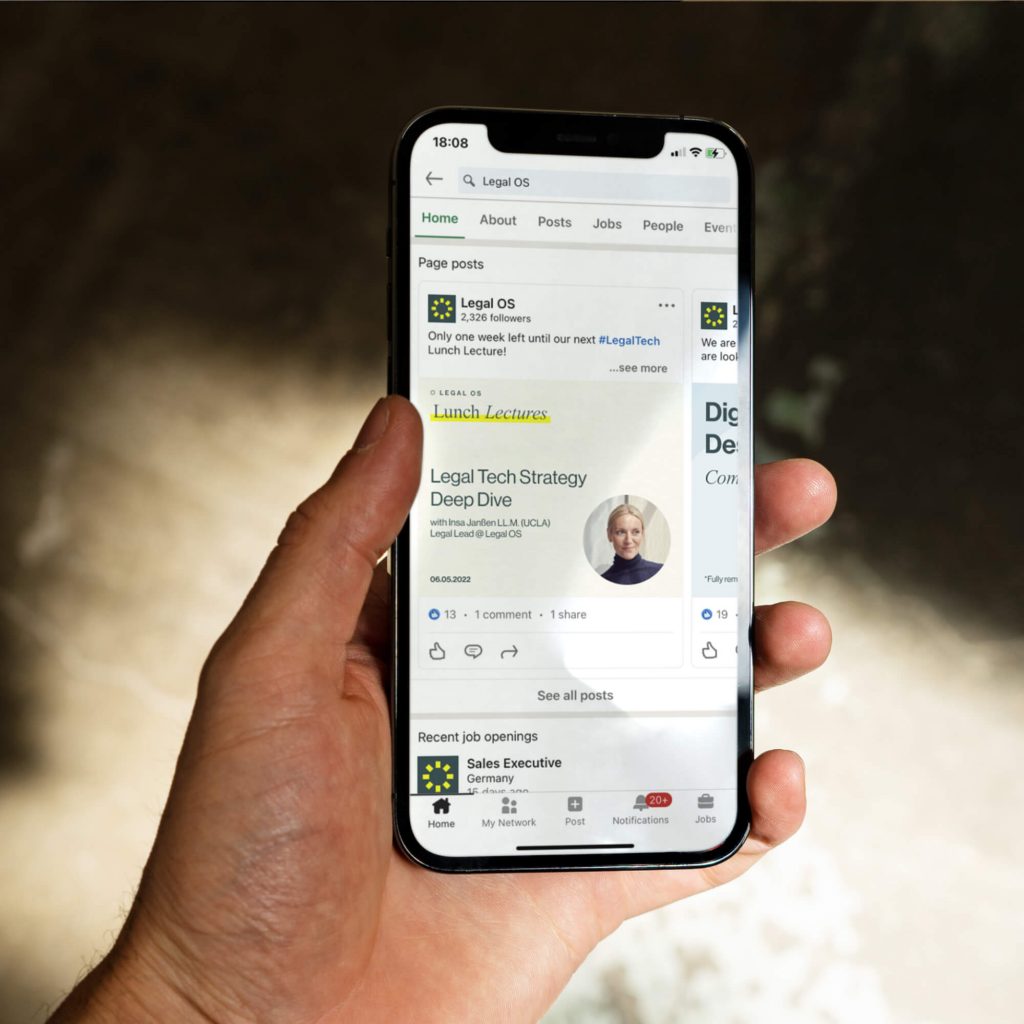 Sophisticated reliability
We are… but we are not…
In order to effectively tackle the misconceptions of being a young start-up, we ensured the overall look and feel was grounded in a sense of reliability and professionalism, with timeless typefaces and a sophisticated core colour palette.
Analogue meets digital
Legal OS are helping to bring the world of legal documents into the digital age, but to keep a feeling of continuity, we implemented a few 'analogue' elements into the new brand – such as a 'highlighter' yellow in the colour palette, and graphic elements which digitally represent the annotations one might make on a physical document.
Leaving a lasting (Logo)mark
The logomark is the unification of several visuals, reflecting key elements of Legal OS: automation, equality, building blocks and leadership. It serves as a bold brand-identifying element for their audience.
Client: Legal OS
Category: Brand Strategy, Brand Design
Year: 2022