CKW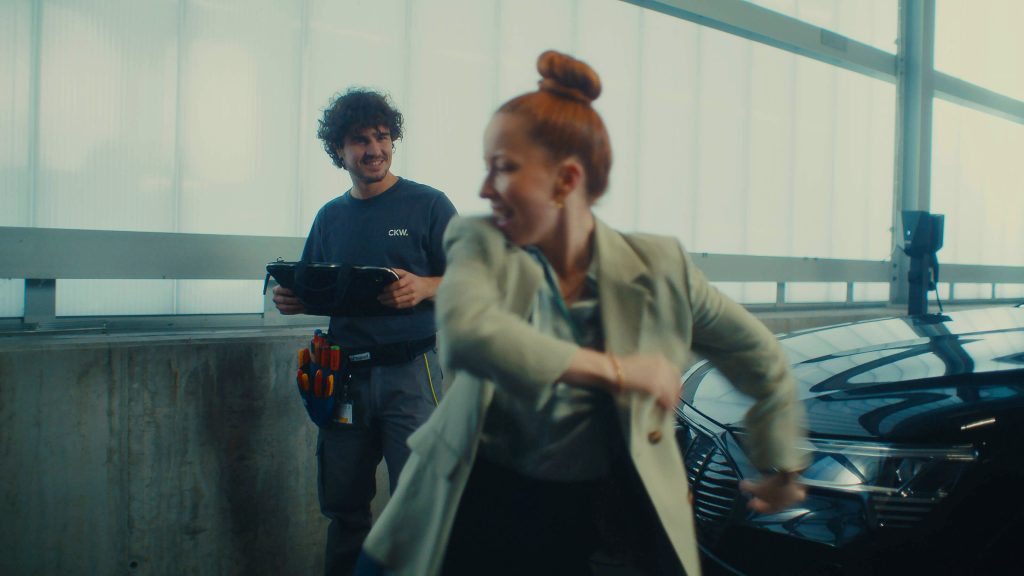 Creative Concept
«Einfach elektrisierend»
Are you falling behind in the e-mobility revolution? Don't let scepticism and lack of experience hold you back from the future. CKW is here to electrify your business with its holistic expertise. Making it easy and convenient for you to join the movement of tomorrow.

We launched the campaign in the German-speaking part of Switzerland with the bold statement "Electrifyingly simple. Simply electrifying." (German: «Elektrisierend einfach. Einfach elektrisierend.»), and translated the tagline into a refreshing and differentiating video advertisement. The energetic and entertaining approach aimed to capture the attention of our target audience, generating awareness and B2B leads. Upgrade your mobility game with CKW and join the e-mobility movement today.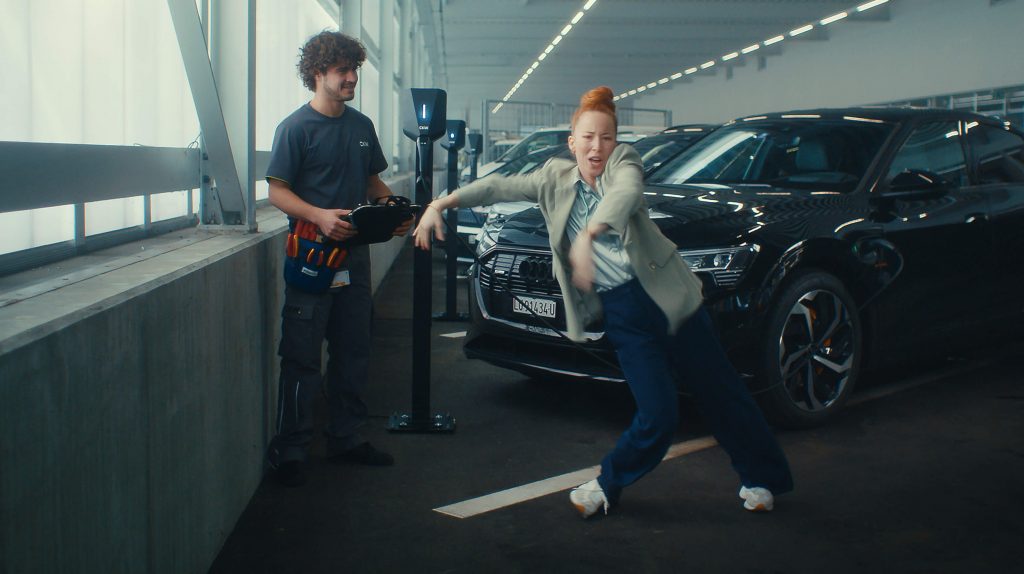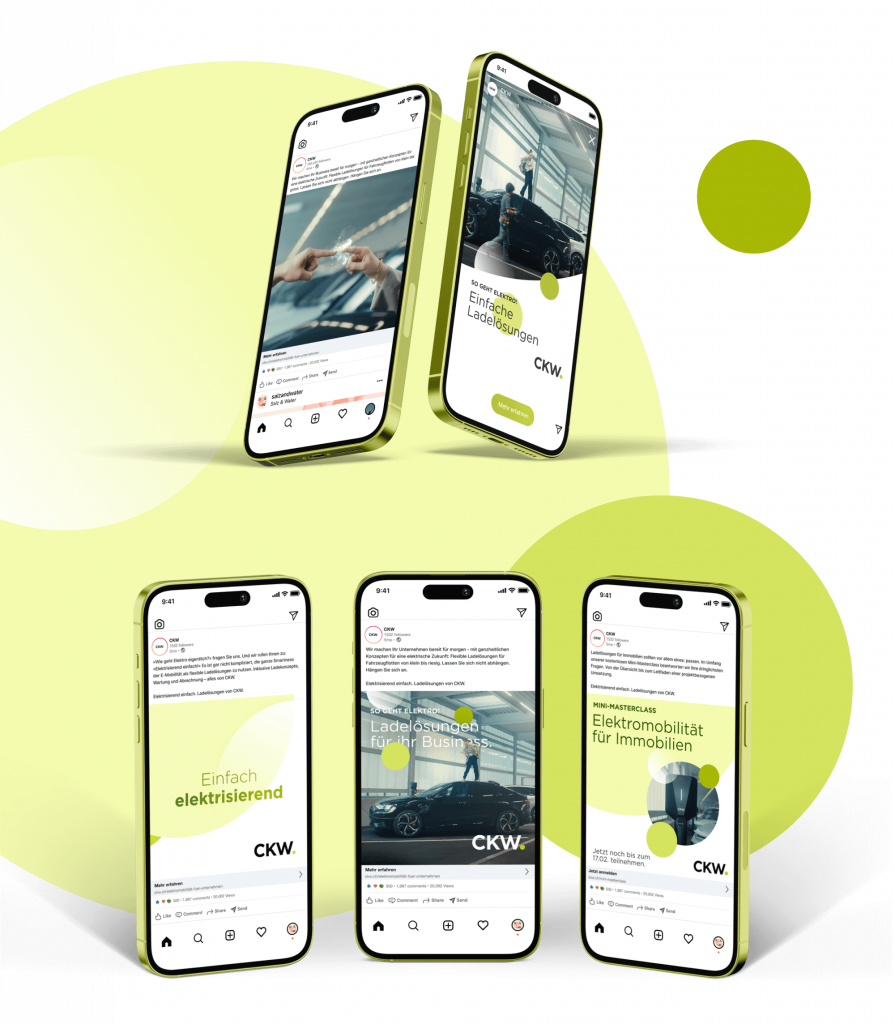 Campaign Strategy
When awareness
🤝 performance
E-mobility has gained huge popularity. But offers in the market are homogeneous and providers communicate with little to no differentiation. The challenge: How to stand out in the sea of sameness? We achieved this with an impact-driven, three-step approach:
1. See
In the first phase, we created an entertaining video to capture attention and raise awareness for CKW's e-mobility services and solutions for businesses. We wanted to give personality to a functional yet innovative product, while visualising its positive impact. As our protagonist's e-mobility solution is installed in the parking lot by a technician, he starts dancing, "electrified" with joy. When they touch fingers and a dance-off begins, everything becomes clear: CKW can empower clean energy to truly catch on.
2. Think
In the second phase, we retargeted several target groups with specific, tailor-made messages. These messages were designed to further educate the audience about the benefits of e-mobility and the services and solutions offered by CKW. We used data from the first phase to identify the most engaged viewers and retarget them with more detailed information.
3. Do
In the final phase, Salz & Water called for action by promoting a mini-masterclass that helped people with interest to learn more about the process of making companies ready for e-mobility. The masterclass was held online and was aimed at providing practical information and tips to help businesses transition to e-mobility. This final step allowed the client to generate high-quality business leads for further processing.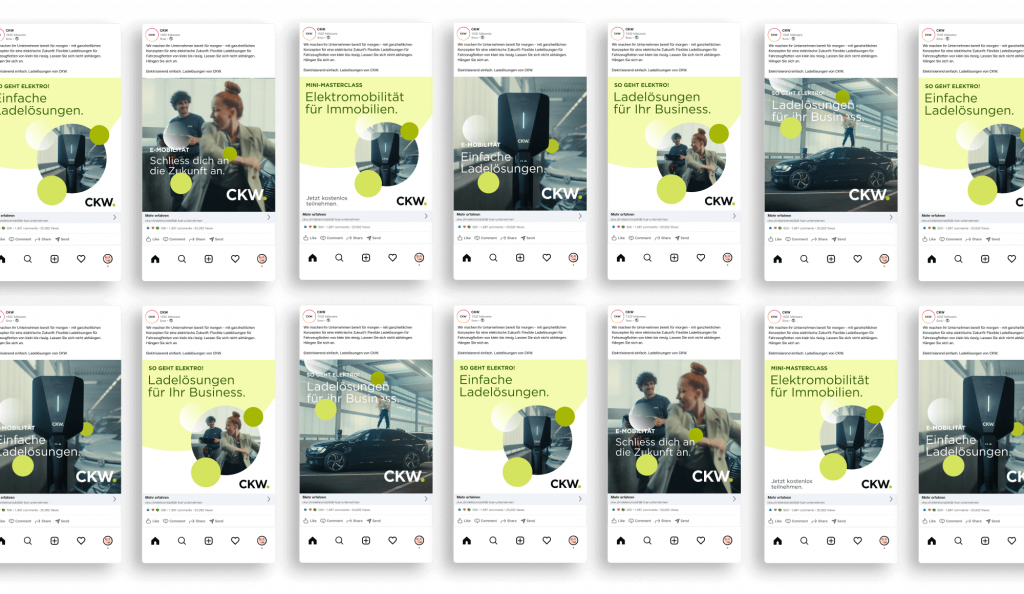 _
Client: CKW
Category: Strategy, Creative Concept, Advertising, Film & Content Production, Performance Marketing
Year: 2023