10 (un)real marketing predictions for 2023
Predicting the future
Here's what (not) to expect from 2023
This year has been weird and wacky as hell, once again. And at this point, we're not surprised by anything. But to prepare you for all the bizarre things yet to happen, we predicted 10 marketing-related events that could theoretically happen in 2023. We'll see.

Oh, and since we wanted to visualise our predictions, but these things haven't happened yet, we used the help of AI to create them.

So, from Meta's dreamy ad formats to contact-free deliveries to the Moon, here are our 10 marketing predictions that may (or may not) come true: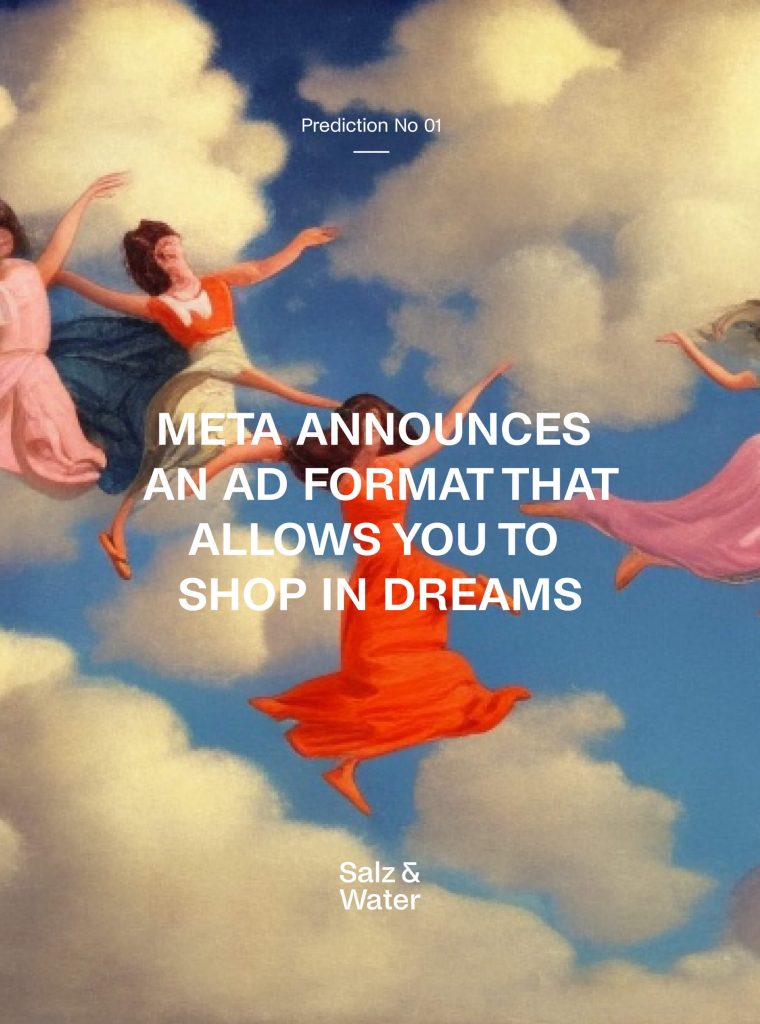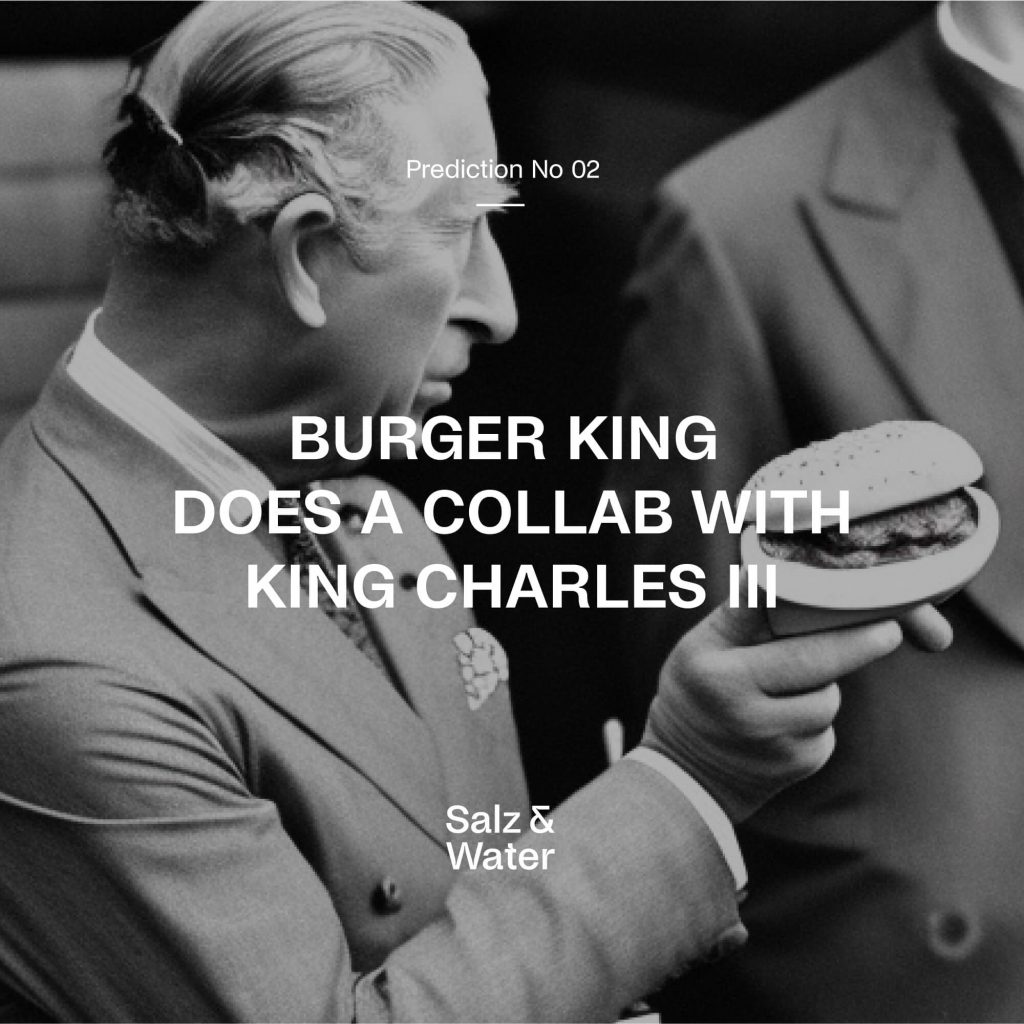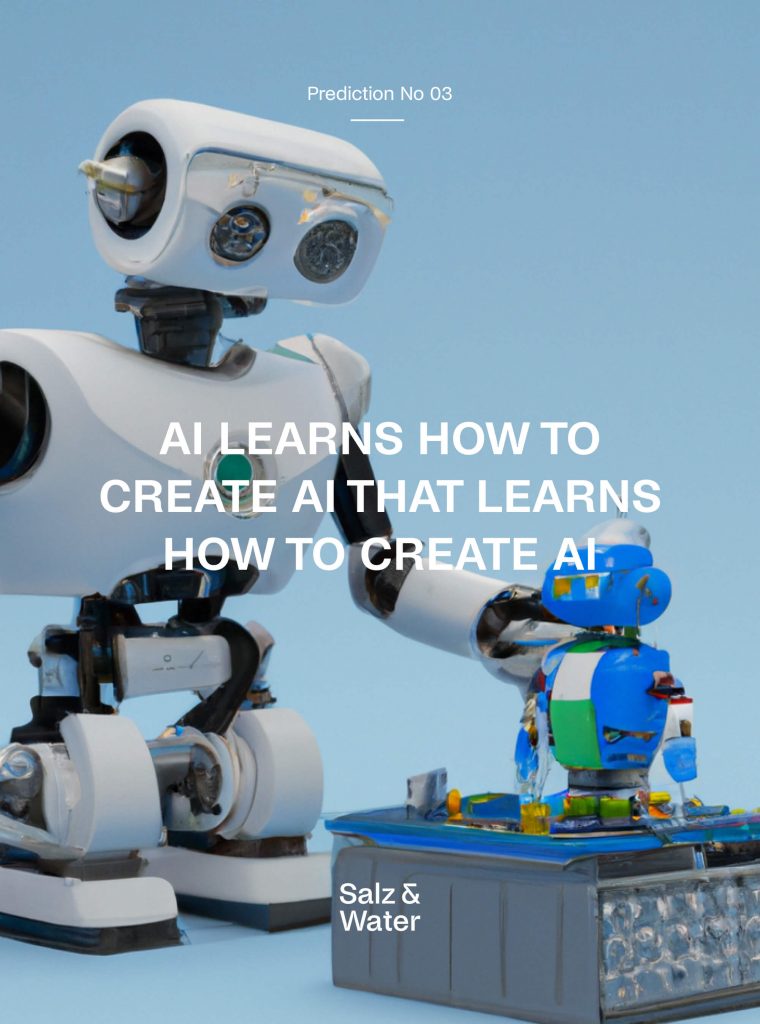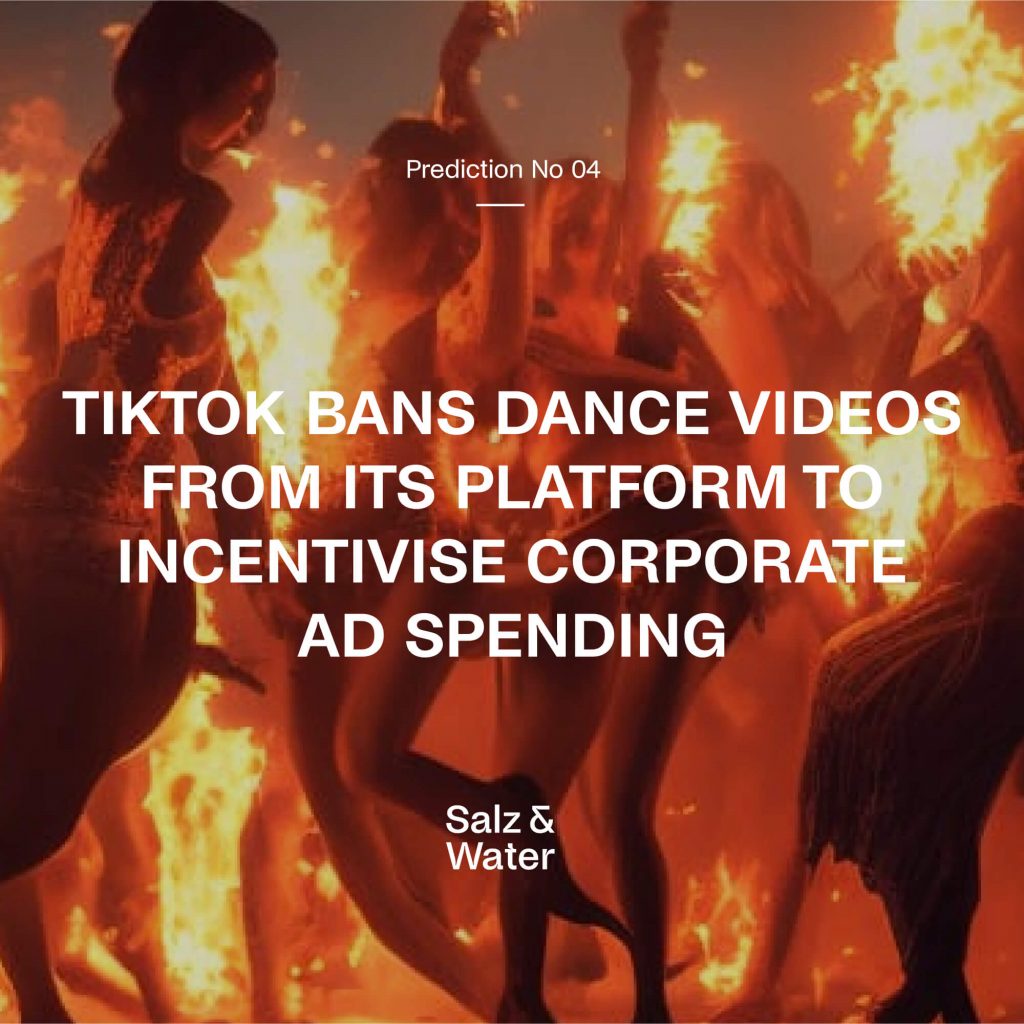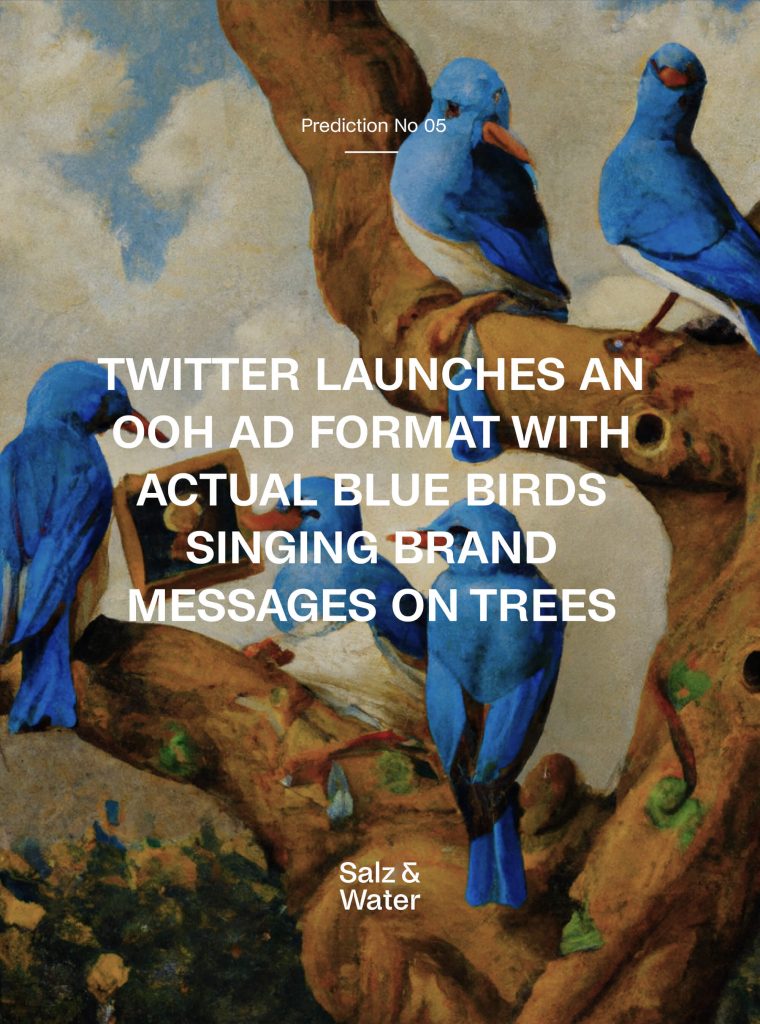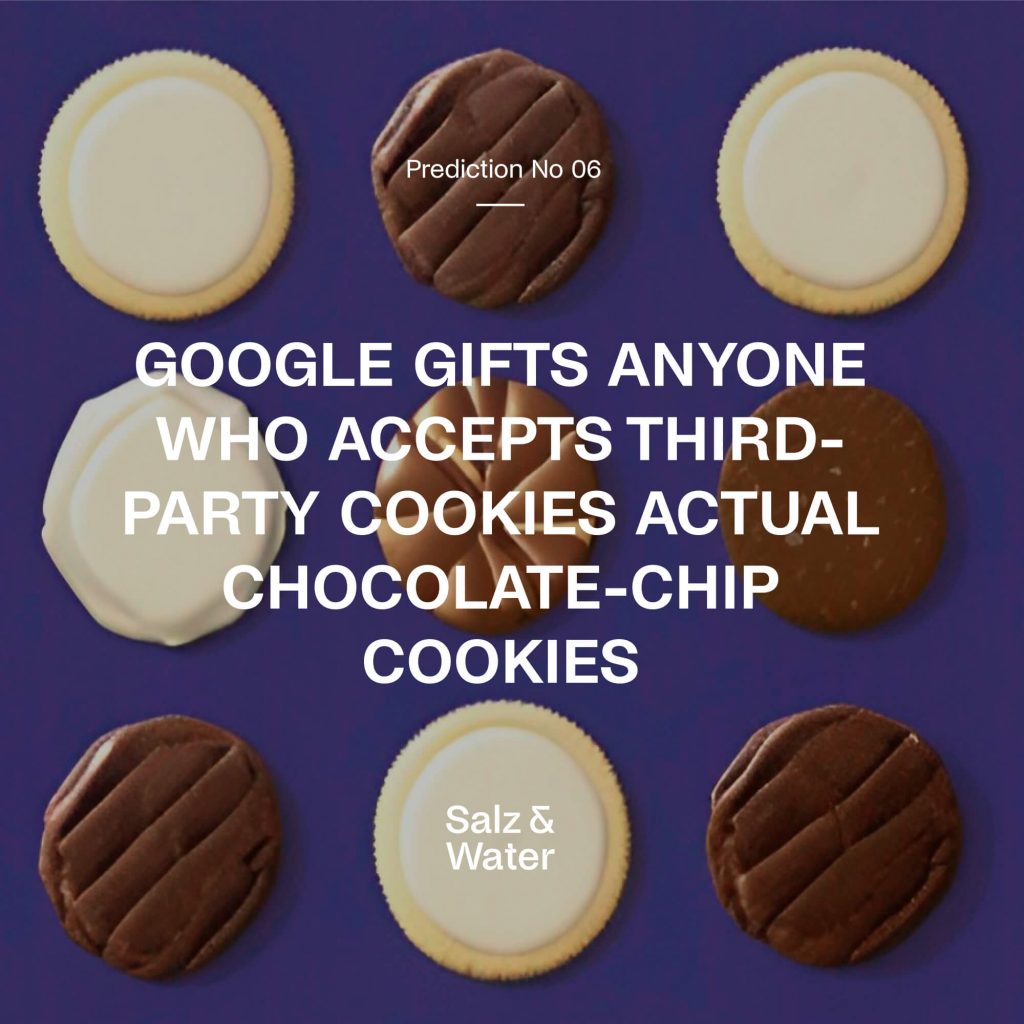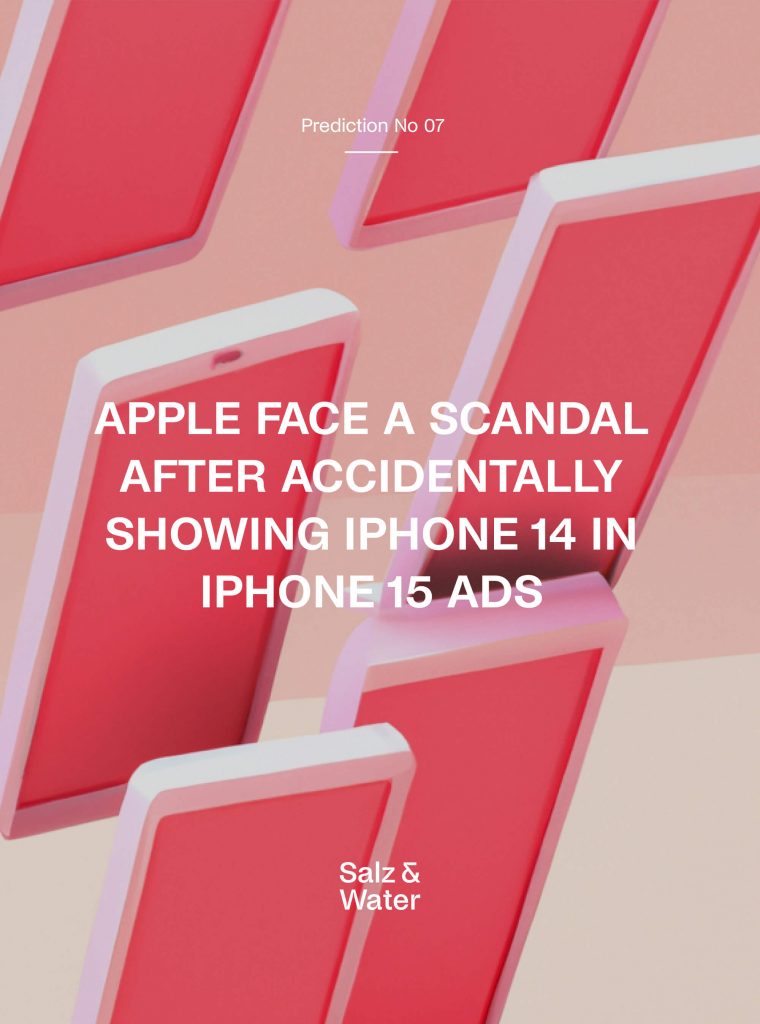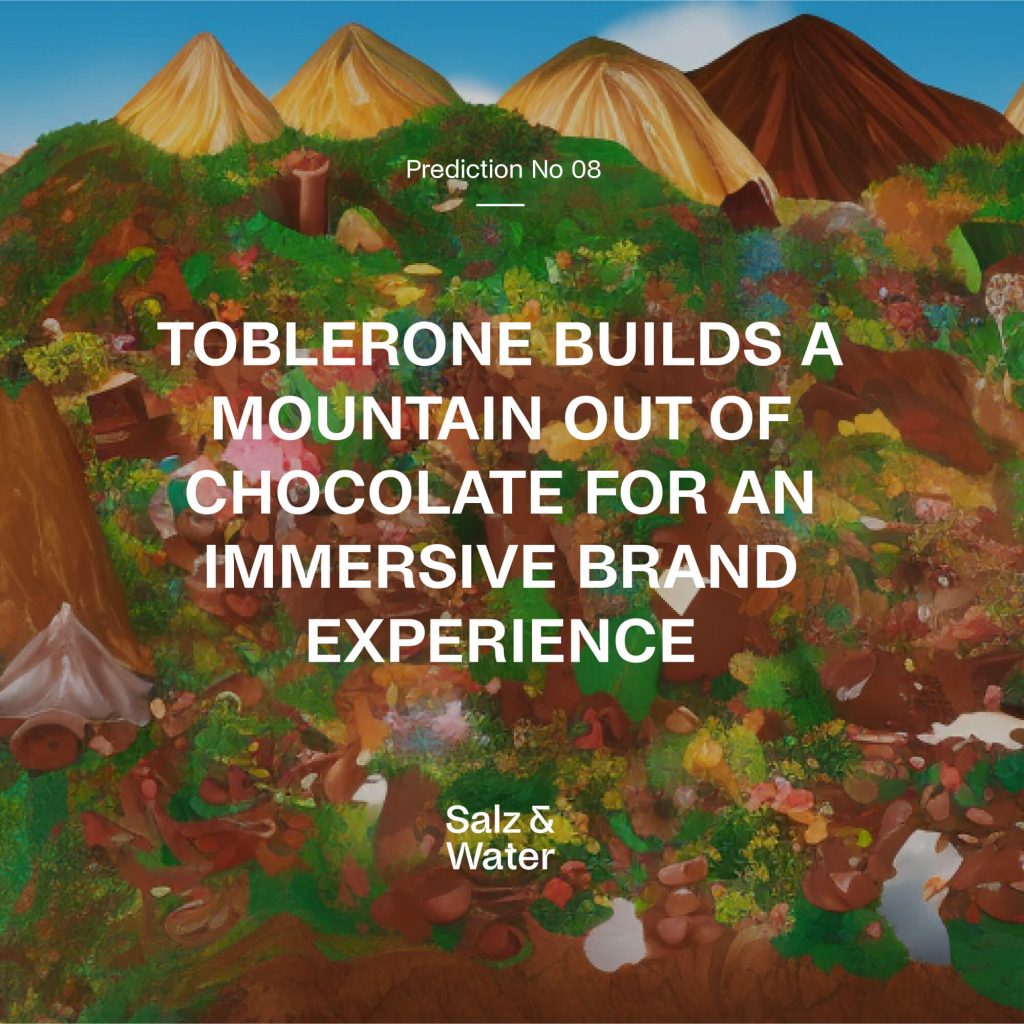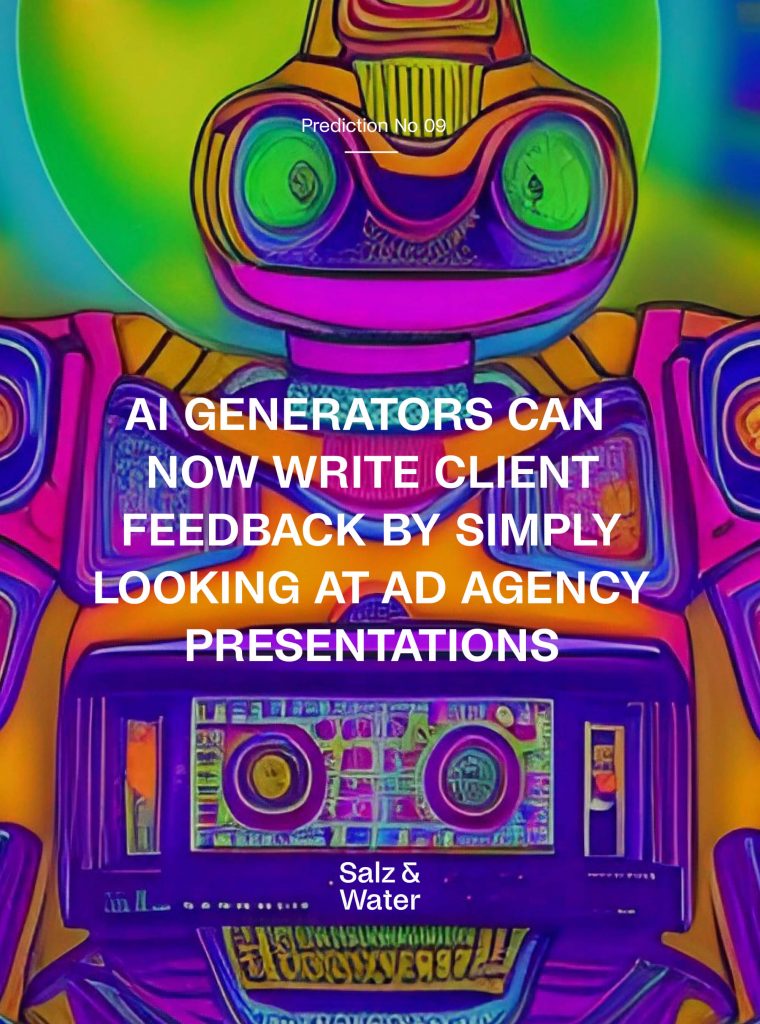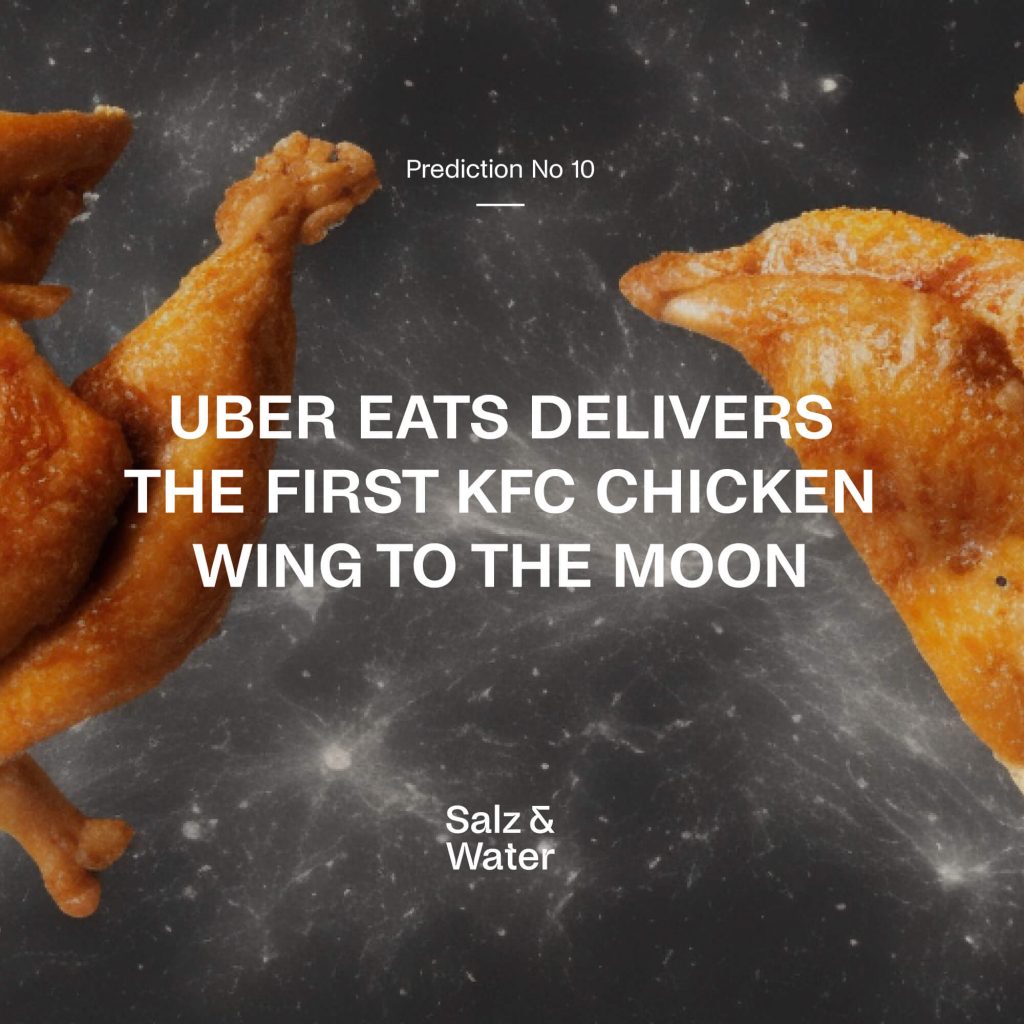 Drop us a message
What are your (un)real future predictions?
Whatever the new year brings, we are ready to embrace it. Because after all, change is our only constant. But until then, we wish you a relaxing and completely normal holiday season.